5Day joins forces with Benjamin Ryan of Test Happy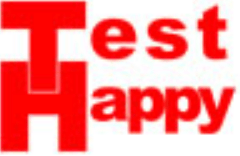 5Day have partnered up with Test Happy in Sudbury
Driving test confidence
"It's all about mind set, help in managing nerves and anxiety" says Benjamin Ryan of Test Happy.
Benjamin Ryan is a hypnotherapist and specialises in working with learner drivers. Typically, those about to take a test are perfectly competent and should easily pass, However, all too often on the day, they fall apart with nerves or anxiety !
Ben has had great success with helping students with "test nerves" and many of his former clients are now perfectly happy and experienced drivers.
5Day is pleased to offer every customer a "free" consultation with Ben worth £30.00
Chris Allen, Group Manager of 5Day says "We have noticed how 5Day courses are booked well in advance and this new string to our bow will give customers time before their course starts to take up the offer in plenty of time before their first test, the theory test. We hope that this will give as much help as possible to our customers with both their theory and practical test."
Customers can of course, book further sessions with Ben after the free consultation supplied by 5Day if they feel they need it, and they can of course, arrange this directly with Ben at Test Happy.